Spend 5 days working in a top quality studio supported by professional artists, writing and producing an album. 
Collaborate with other artists. Learn about recording techniques, music production and artist skills
Get a taste of what it's like to study music production at Higher Education level
This course is available to young people 16-18 years old only
Applications for Bouncedown are now closed!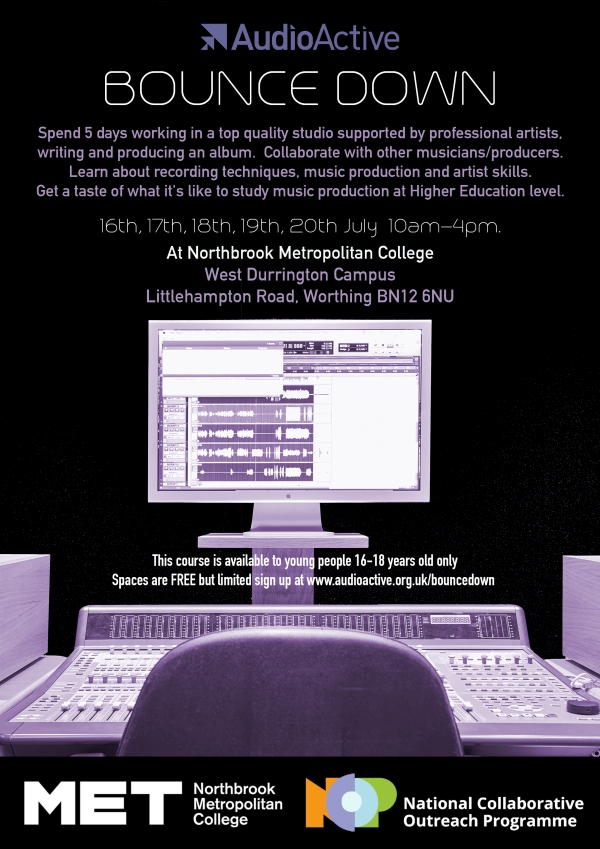 Bouncedown will take place on the 16th, 17th, 18th, 19th, 20th July
10am-4pm. You will need to commit to attend every day of the project
at Northbrook Metropolitan College West Durrington Campus
Littlehampton Road, Worthing BN12 6NU
Click here for maps and directions
There is a limited budget available to support applicants with travel costs, if needed