Electric Youth Ensemble Perform
a

t Brighton Festiv

a

l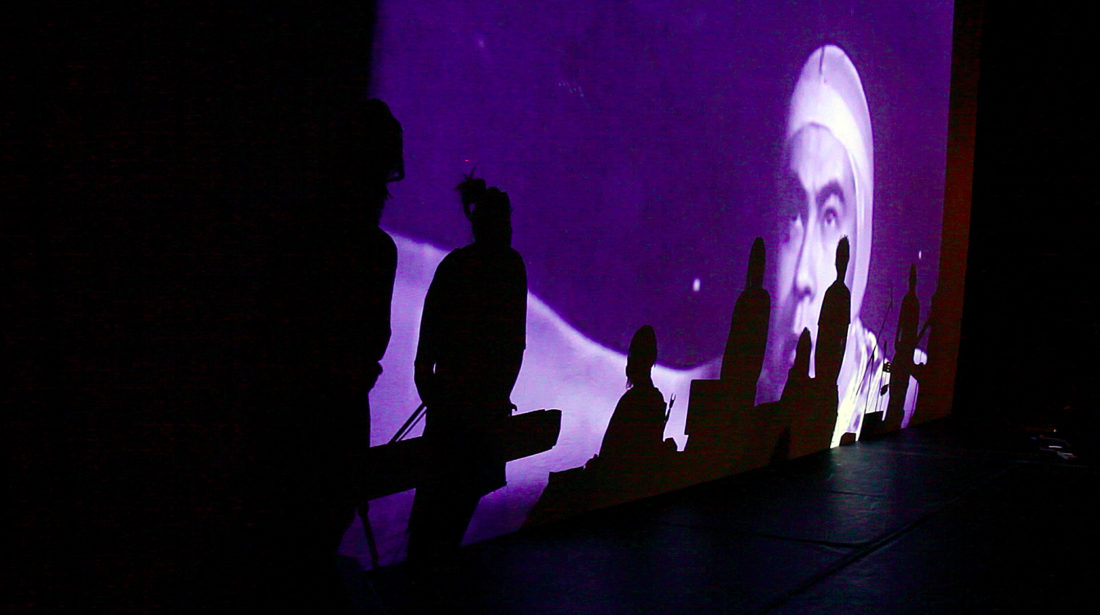 News
Theirs is a voice that needs to be heard. Equipped with everything from the humble loop pedal to Ableton's future-hugging Push controller, our Electric Youth Ensemble is growing in stature as the first outfit of its kind in the UK.
Little wonder, then, that Brighton Festival 2017 – curated by recording artist, poet, playwright and novelist Kate Tempest – has chosen to programme its first production from AudioActive.
E.Y.E.'s gifted cast of nine assemble ‪on May 13th‬ to forge an exhilarating, hour-long synthesis of live electronica, spoken word narrative and forward-thinking instrumentation entitled 'Visions Of The Future' – and it's a show that fits Tempest's 'Everyday Epic' Brighton Festival theme to a tee.
Bold, tenacious, experimental and with references to Floating Points, Steve Reich and FKA Twigs, the performance fuses voice, flute, violin and electric guitar with state-of-the-art sampling, live drums, rap and analogue synths to create something that most will not have seen before from such young talent.
Guest appearances come from Redbull Grime-A-Side winning emcee Eyez and award-winning poet, playwright and spoken word artist Tommy Sissons – both veteran AudioActive alumni – and Olivia Louvel's bespoke visuals will provide the backdrop.
This is more than just a gig. AudioActive began initiating projects using the latest technical innovations at Hangleton Community Centre over 18 years ago. Now, E.Y.E. come full circle with a special homecoming gig in the room where it all started.
Other young talents from the AudioActive stable have been working with Nabokov Theatre's Director Stef O'Driscoll, UK Hip Hop royalty Chester P (Task Force) and lyricist Inja and will form an integral part of the 'storytelling army' of Brightonians engaged to illustrate Tempest's vision in the lead up to EYE's first major UK festival performance.
Those in search of Brighton Festival's most innovative productions should seek out Electric Youth Ensemble. It's a show that will burn holes in the memory banks.
Electric Youth Ensemble perform as part of 'Your Place' at Hangleton Community centre with Eyez and Tommy Sissons (following a performance from Kate Tempest) ‪on Sat 13th May, 7pm‬. FREE tickets available from ‪01273 709709 www.brightonfestival.org/yourplace