How To… Distribute Your Music (Free Online M
a

stercl

a

ss)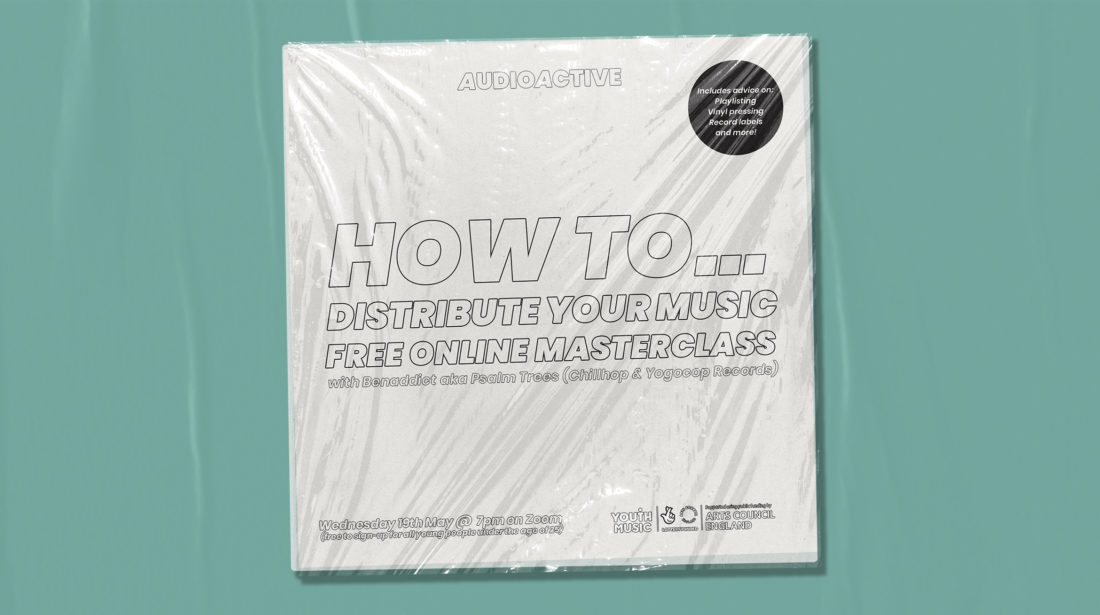 News
As part of our online series, AudioActive is hosting an online masterclass on how to effectively distribute your music.
Supported by Youth Music, the event will be hosted by rapper, producer, label-owner and more, Benaddict (aka Psalm Trees) of Yogocop Records and Chillhop Music. They will be covering all angles of how to share your music with more people, touching on digital streaming platforms and playlisting, setting up a label, pressing your own vinyl records and more. There will also be a Q&A where any young artists present can ask questions.
The event is free to join and open to all Young People under the age of 25. Places are limited, so be sure to sign-up for the event.
---
Playback from the masterclass is now available!