Rescheduled: Mond
a

y 19th September's Brighton Production SESSION moved to Wednesd

a

y 21st due to B

a

nk Holid

a

y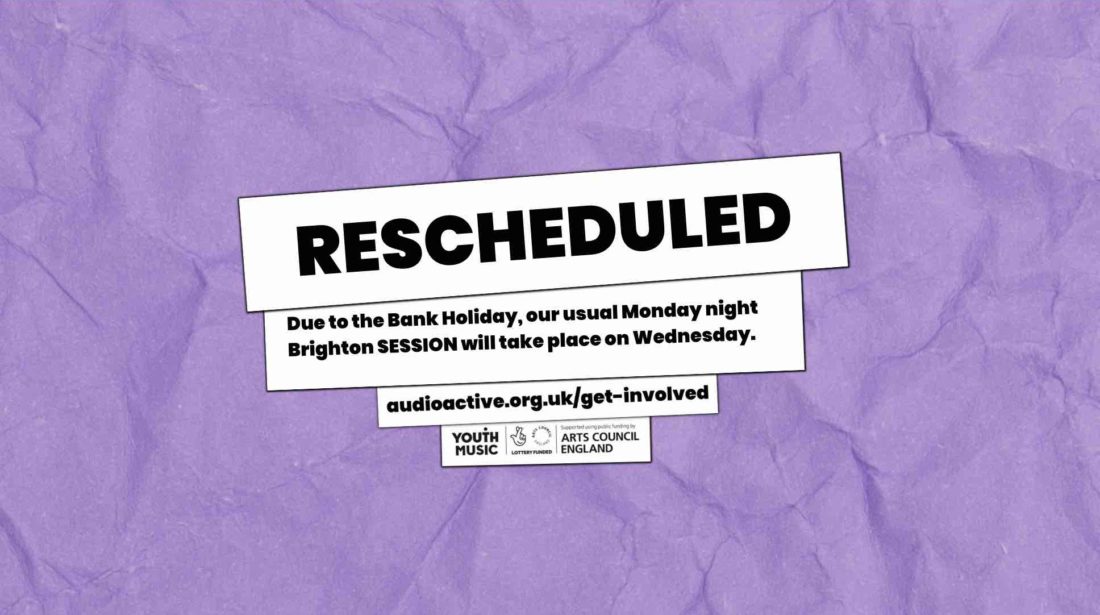 News
Due to Monday 19th September being a Bank Holiday, AudioActive has rescheduled the usual Brighton Production SESSION for Wednesday 21st September.
The Bank Holiday was announced earlier this week due to Queen Elizabeth II's state funeral. The Wednesday SESSION will still be held at the usual time from 5.30pm until 7.30pm and the following week, the Brighton Production SESSION will return to its usual slot on Monday.
We're really grateful to our music leaders who run the sessions for their flexibility on the rearranged date, and are especially pleased that they, and the young people we work with, won't miss out on a music session that we originally had scheduled.
To sign up for our Brighton SESSIONS, or any of the free music sessions for young people that AudioActive provides, fill out the form below.