Shut Down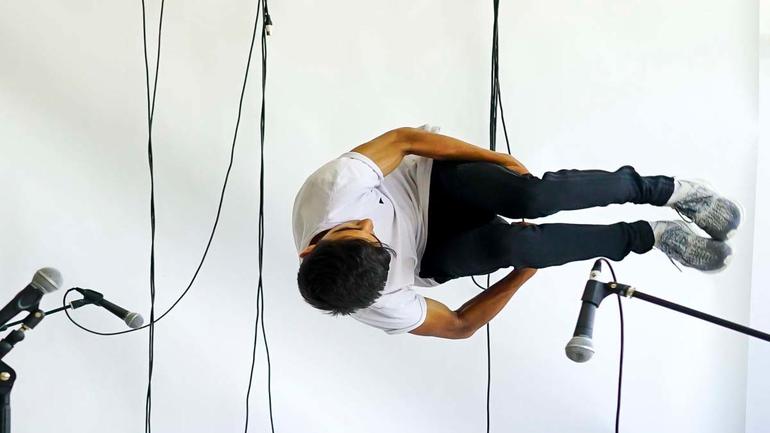 News
AudioActive collaborates on new dance theatre performance fusing physical theatre with hip hop and featuring original spoken word lyrics from AudioActive members
AudioActive has teamed up with Vincent Dance Theatre to help create Shut Down, the company's first production with an all-male cast, exploring what Artistic Director and choreographer Charlotte Vincent describes as the "crisis in the way society perceives men".
Watch the trailer featuring powerful lyrics by current and former AudioActive members Chris Mandiangu and Eben Flo, reflecting on depression, vulnerability and the need to hide from emotions
These lyrics and other rap and spoken word content feature strongly in a highly charged performance from six male performers aged 14-36. Combining physical theatre with hip hop elements, including breaking, lofting and glitching, Shut Down explores life as a man today.
"We're hearing more and more in the media about how boys and young men are struggling with depression and anxiety," Vincent continues. "Shut Down raises awareness of this and draws attention to how society perpetuates notions that men must not to appear weak or show their emotions, cry or ask for help."
Shut Down launches at The Place on 28/29 November, 2017. Watch a film explaining Shut Down
book tickets here and follow Vincent Dance Theatre @VincentDT #VDTShutDown
Shut Down is the brother project to Virgin Territory (2016), a production exploring the impact of an increasingly over-sexualised culture on girls and young women