Sund
a

y

a

ugust 14th: Check out the

a

udio

a

ctive St

a

ge

a

t Tilg

a

te P

a

rk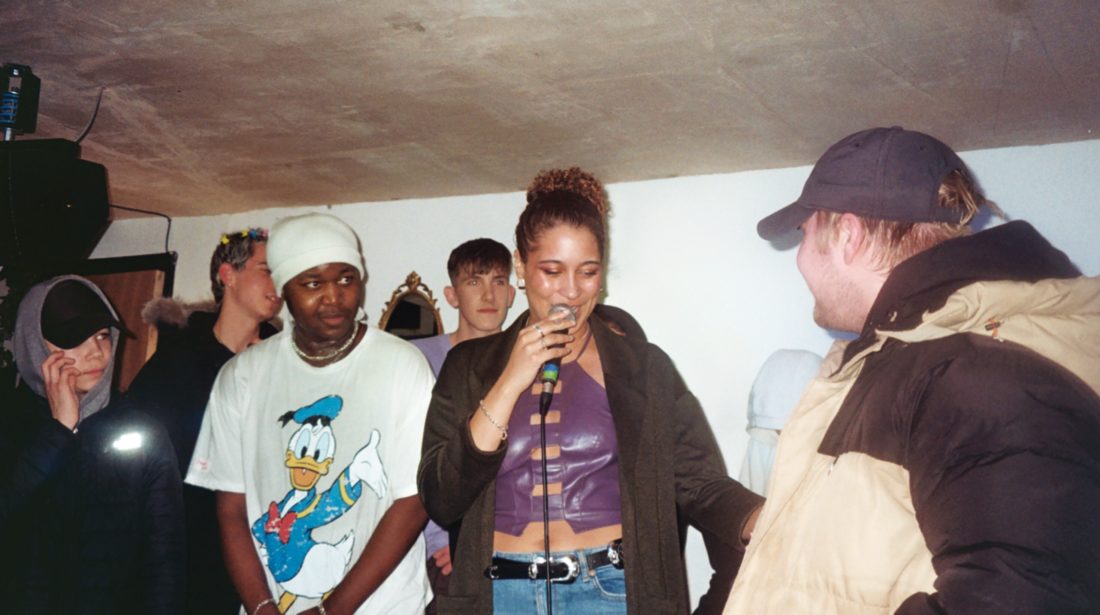 News
As part of Creative Crawley's exciting project this summer, AudioActive are bringing Kustom Vibes to a live festival stage in Tilgate Park.
Aura's Odessey is the focal point of the celebrations, as Crawley will welcome a 5-metre puppet with open arms, sharing stories, music, dance and art with her as she travels around the town from 11 – 14th August 2022 as part of the Enliven: You're Welcome season funded by Crawley Town Centre BID, Arts Council England and Crawley Borough Council. The activities end in the scenic Tilgate Park on Sunday, where young artists curated by AudioActive will perform.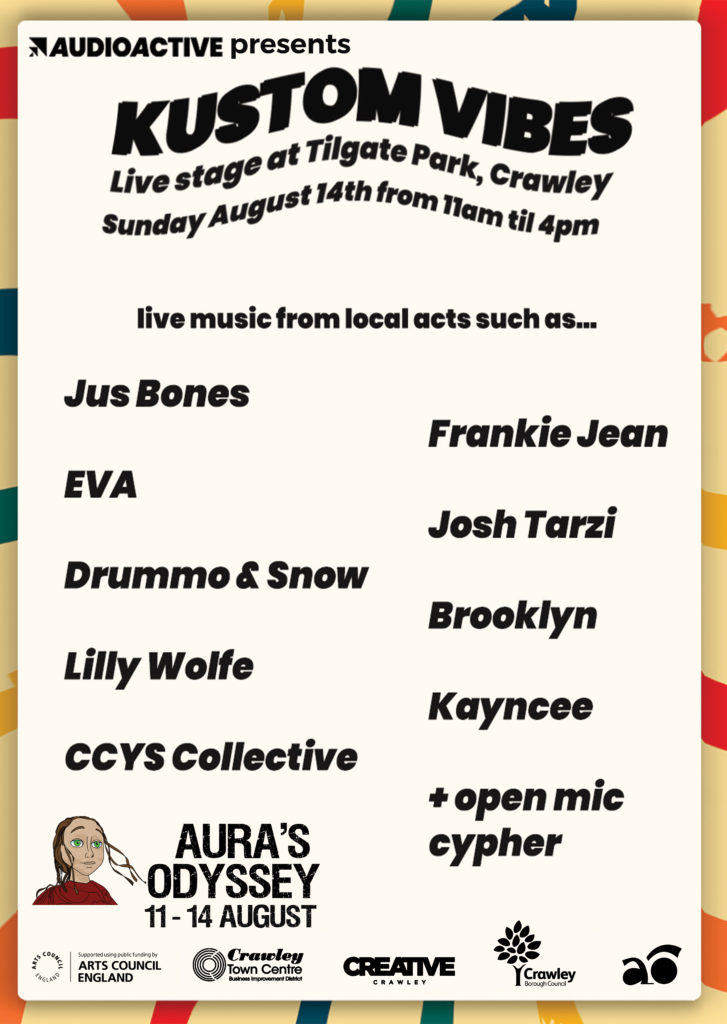 The free to attend stage will be hosted by local Crawley artist Jus Bones, who'll introduce the likes of Josh Tarzi, Eva, Frankie Jean, Brooklyn and more. There will also be some open mic cypher action in true AudioActive style, so if you're a young artist or just someone who appreciates good music, be sure to get to Tilgate Park on Sunday 14th August from 11am.