Young Music Le
a

der Tr

a

ining – Cr

a

wley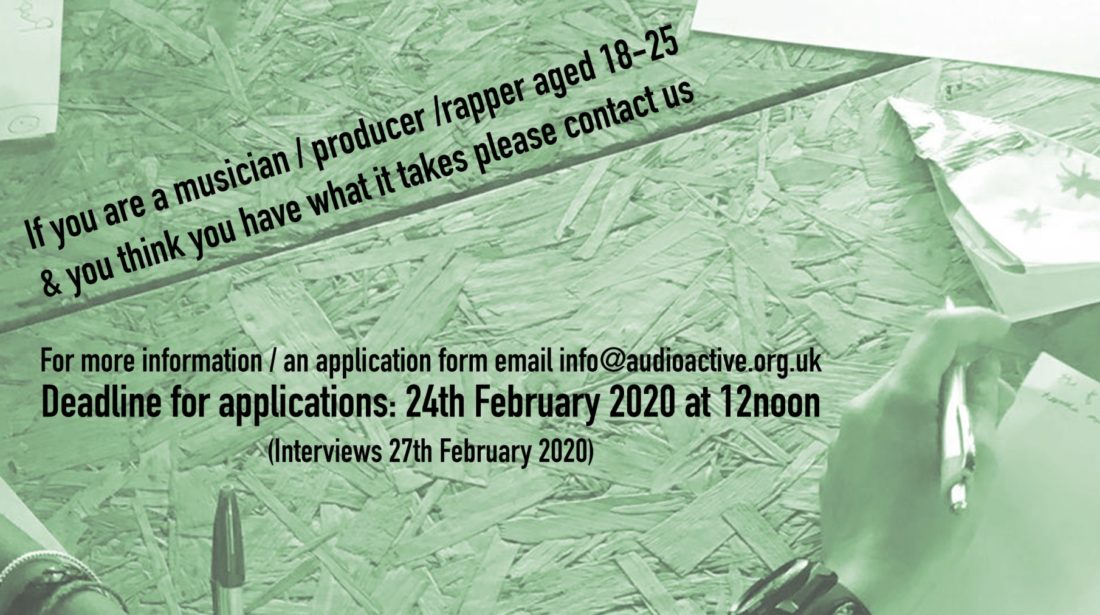 News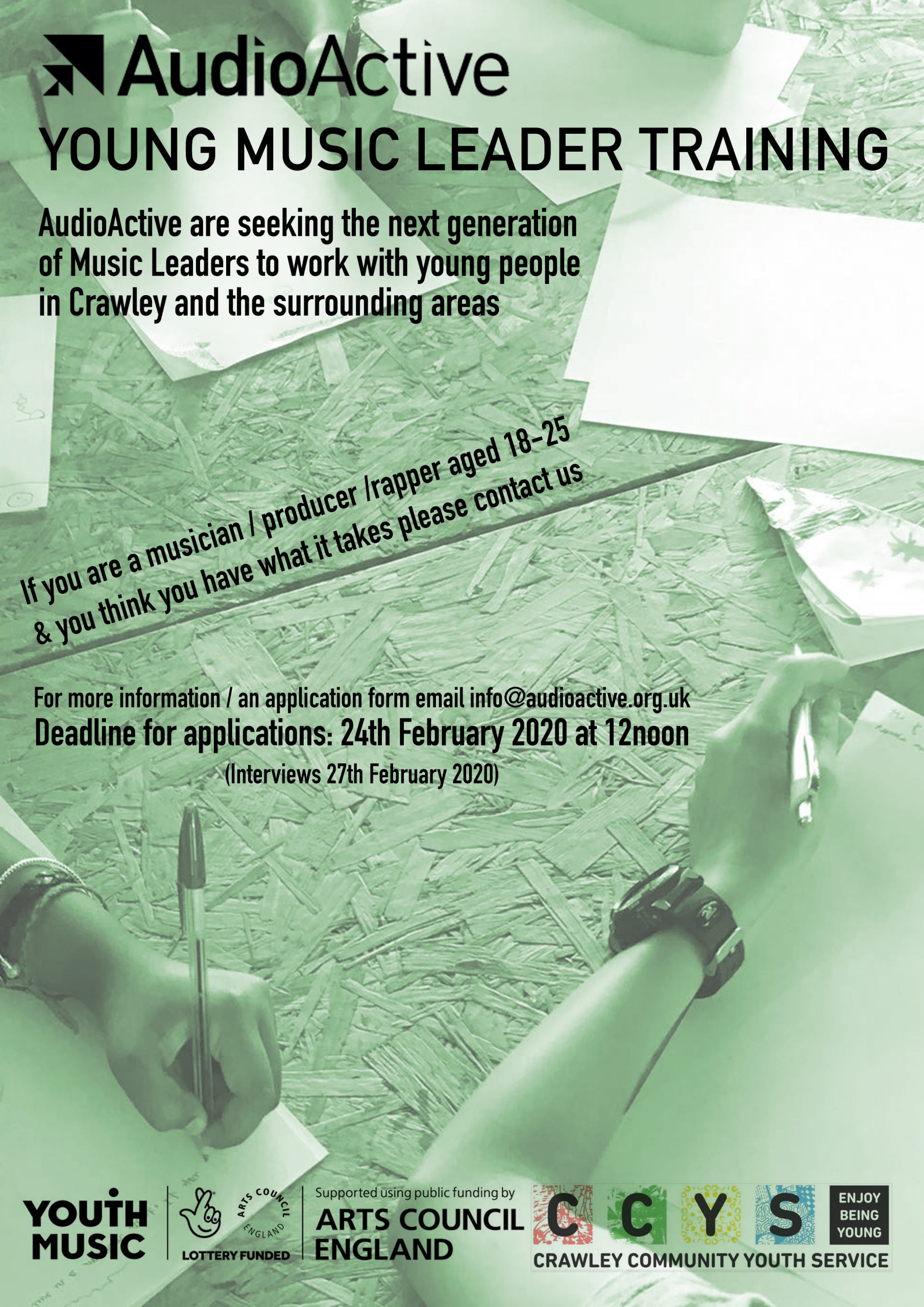 To provide opportunities to join our workforce we are running a comprehensive Music Leadership course, offering digital credentials, that skills up talented emerging artists (18-25 y.o.) to become the next generation of paid inspirational music leaders.
 In addition to attending 12 x 3-hour training sessions, successful candidates will volunteer alongside an experienced Music Leader, running sessions for young people in a range of AudioActive settings. Those who complete the training will go onto a temporary period of paid employment within our projects.
Since 2009 many trainees have graduated to become regular freelance practitioners with us.
If you are a musician/producer/rapper  based in Crawley or West Sussex (aged 18-25) and you think you have what it takes please download an application form and return it to: info@audioactive.org.uk
Deadline for applications: 24th February 2020 at 12 noon
Interviews 27th February 2020
Course dates (Dormans, Crawley):
Thursdays 12:30-3:30pm: 12th March-25th June (no sessions 19th March, 9th April, 16th April, 28th May).
Please note you will also need to be available to volunteer in a session for 2 hrs per week during the training in addition to the scheduled training sessions.