a

udio

a

ctive Free Music Sessions

a

re b

a

ck in Cr

a

wley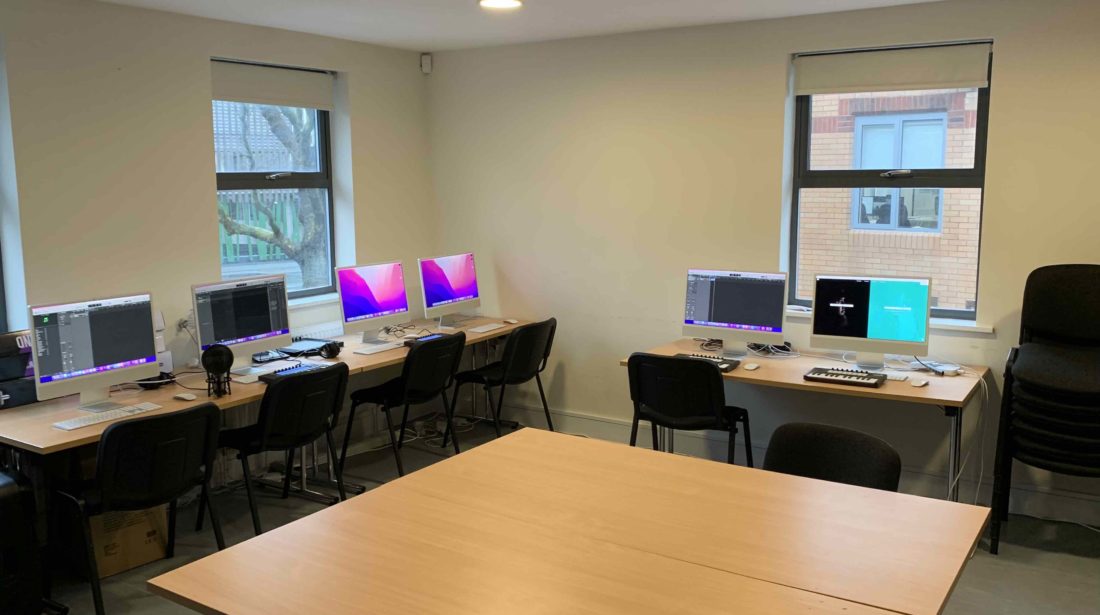 News
After a short break for the Christmas Holidays, AudioActive's free music sessions for young people aged between 12 and 25 are back up and running in Crawley.
At our new space at Crawley Museum that we share with the brilliant Crawley Film Initiative, we are running free music sessions on Tuesday, Wednesday and Thursday evenings. As always, the sessions are led by professional musicians local to Sussex, and those who attend don't need to bring any equipment as we have everything you need to write, record and produce music.
The studio at Crawley Museum is our first residency in the town since our pop-up studio and shipping container was placed in the car park at Crawley College. As we're now running more sessions in Crawley and the wider Sussex area than ever before, we're excited to see what talent emerges in our free music sessions.
For a full schedule of AudioActive's free music sessions for young people in Sussex, head to our schedule page. To sign up, use the form below.