We're l
a

unching

a

new cre

a

tive sp

a

ce on Worthing High Street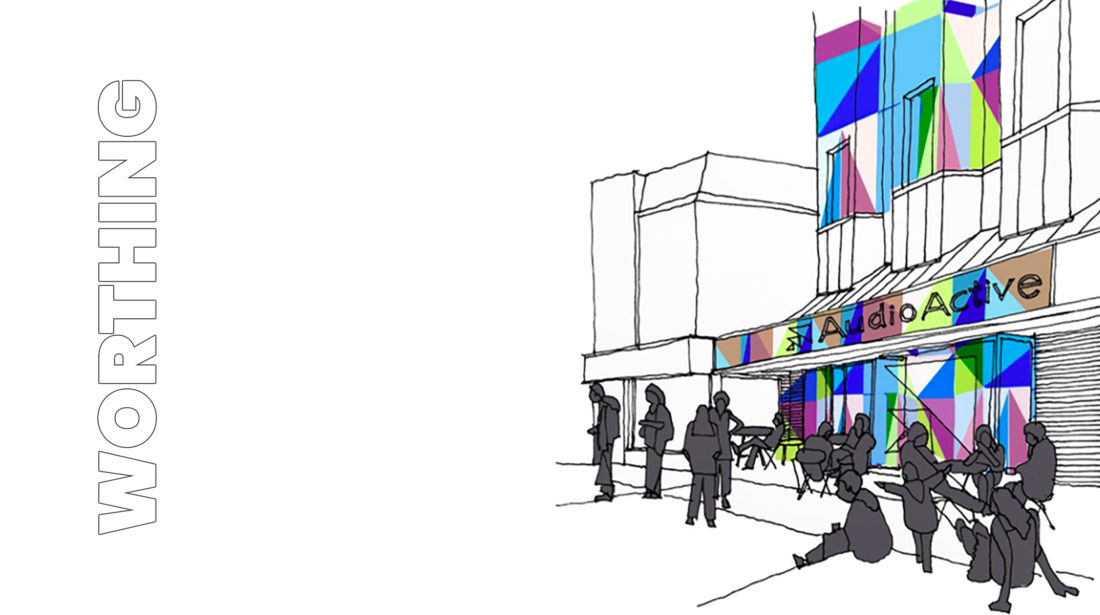 News
AudioActive are excited to announce that we're launching a new creative space in Worthing.
By setting up a hub for both social innovation and talent development on Worthing's High Street, we will further continue our work in the town, expanding beyond the free music sessions that we already offer to young people locally. Offering a space for our free-to-access music sessions, as well as a hotspot for creativity in Worthing, the new AudioActive space will have a fully equipped music production suite, community and resident studio space, subsidised offices for music industry development and partners, and a ground-floor community space used as a record store, café and live music venue.
"The pandemic has hit music and young people hard and this space is going to be a gamechanger. There's a lot of hidden talent in Worthing and I'm fully supportive of AudioActive's work here. I wish I'd had something like this where I grew up!" – Rag'n'Bone Man, Artist & AudioActive Patron
We're so grateful for the support from local businesses and Worthing council already. For more information and how to support this project, head to our GoFundMe.