a

udio

a

ctive x Ch

a

r

a

ng

a

: Dissemin

a

ting Innov

a

tion N

a

tion

a

lly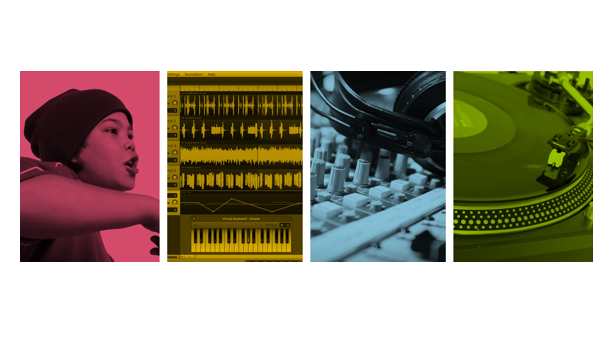 News
[mmtl-row][mmtl-col width="1/1″][mmtl-text]
We've teamed up with Charanga and their award winning 'VIP Studio'; a cloud-based resource enabling users to produce and record music online without the need for expensive software or kit.
"VIP is a sick resource to use, especially in the situation we're in. A young person I've been working with, who is obsessed with making music, had been using his cousin's laptop at home for its music software, but it was taken back. Luckily, he had another computer from his school and was able to use VIP to make beats and record vocals. This completely changed his mindset and he was able to carry on making music."
AudioActive Music Leader, Sam Maryon
"P is a 16 year-old young man with autism, ADHD. Pre-Covid, he'd been working with me doing a combination of tuition, songwriting and music production. The lockdown has had a massive impact on P, with no music equipment in his care home, he was unable to continue pursuing his passion. With access to VIP and its video tutorials, and our regular online check-ins, he is now happily producing music again."
AudioActive Music Leader, Jack Kingslake
VIP Studio was previously mostly used in school settings but through an emerging relationship with Youth Music, Charanga will be spotlighting AudioActive's use of VIP to support a network of similar organisations across the country to continue working with young people during lockdown.
Click here for Jack Kingslake's blog post on the Youth Music network.
Click here for more on VIP Studio from Max Wheeler, AudioActive Music Leader and author and Programme Director of the VIP Studio Sessions online learning platform for Charanga.
Contact info@audioactive.org.uk to find out if you are eligible to receive a free subscription to VIP Studio through AudioActive


[/mmtl-text][/mmtl-col][/mmtl-row]