EMERGE:
a

udio

a

ctive's

a

rtist Development Progr

a

mme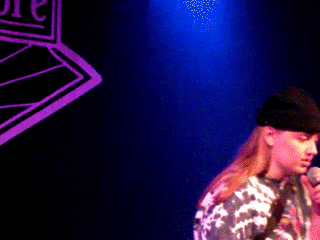 Music & Talent Development, News
AudioActive's EMERGE is an artist-led development programme, funded by PRS Foundation.
This year, we're offering two young artists from Sussex £4000 of funding to put towards their music, plus mentoring and support from AudioActive staff and our creative community. Open to artists aged 17-25 based in Sussex, the money could be used for music videos, press campaigns, merchandise, press shots or whatever else our selected artists feel will help them make the next step in their career.
We are looking for acts who already have some gigging experience, self-released music and a fanbase they have started growing themselves.
How To Apply
To apply for EMERGE 2021, simply fill out this form before the deadline on September 27th. Good luck!
---
Who has EMERGE supported in the past?
Successful applicants in the past include dereck d.a.c. and Casper the Ghost, both of whom received support from EMERGE throughout 2020 and released new music for their growing amount of listeners to enjoy. dereck used the programme to independently release vinyl records for his debut LP, Who Sold My Soul?, while Casper put out music on the esteemed label Majestic Casual and dropped her debut music video.
There is a lot more to come from both, but it is time to open up AudioActive's EMERGE programme for applicants once again. Fill in the form before September 27th to apply. Those successful will be called for interviews shortly after and eventually invited to perform live before our team of judges.
Best of luck to all who apply, we're looking forward to discovering new talent!