Emerge
a

rtists 2021/22: K

a

ish

a

a

nd N

a

d

a

v Schneerson (Y

a

d

a

sofi)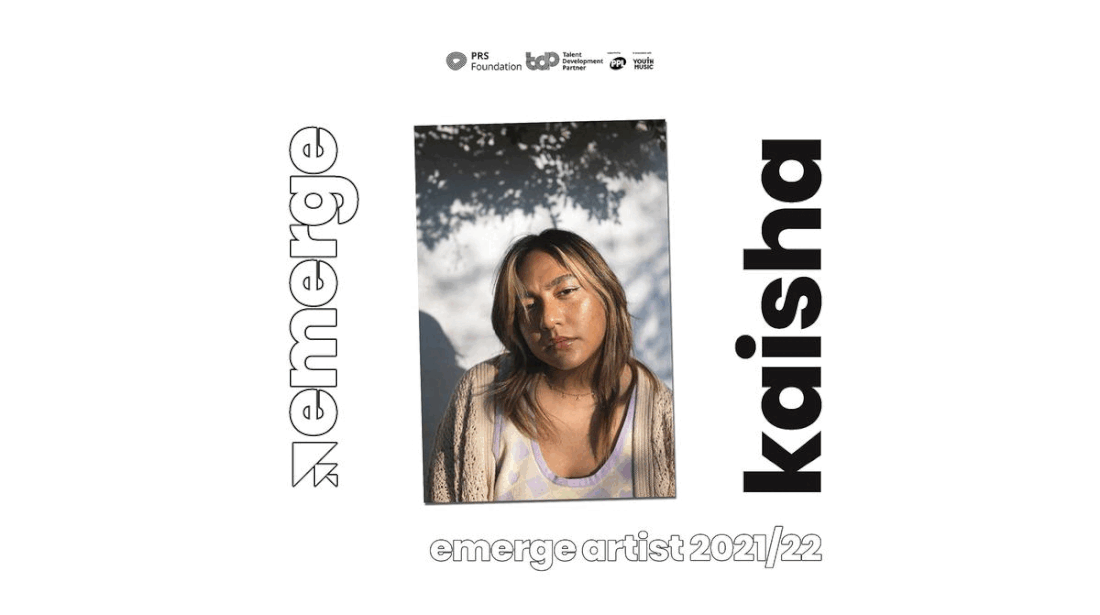 News
AudioActive is delighted to announce the successful applicants to our artist development programme for 2021/22; Kaisha and Nadav Schneerson of Yadasofi.
Emerge, an artist-led project that seeks to help musicians reach the next step in their careers, will see Kaisha and Nadav work closely with AudioActive staff and receive a budget of £4000 each to put towards their music. Supported by the PRSFoundation, supported by PPL in association with Youth Music, we are really excited to be working with both of these Sussex-based artists and their applications stood out in what was, as always, a really competitive application process.
About Kaisha
Born in Malaysia and based in Brighton, Kaisha is a modern R&B singer and songwriter who delves into futuristic neo-soul and jazz elements in her music.
Having independently released two solo EPs to date, she has built a strong listenership across the world already and we're eager to work with her to further push her art.
About Nadav Schneerson
Nadav Schneerson is a jazz drummer and the composer of the Brighton-founded band, Yadasofi.
Nadav takes great influence from his heritage in his music, citing Middle Eastern, North African and Jewish music and inspirations. Yadasofi have one EP out to date and have supported esteemed jazz acts like Nubya Garcia and Joe Armon-Jones in the past.
Be sure to follow Nadav and Kaisha on the socials and stay up to date with what they've got coming.