G
a

ME CH

a

NGERS #1: Rob Brown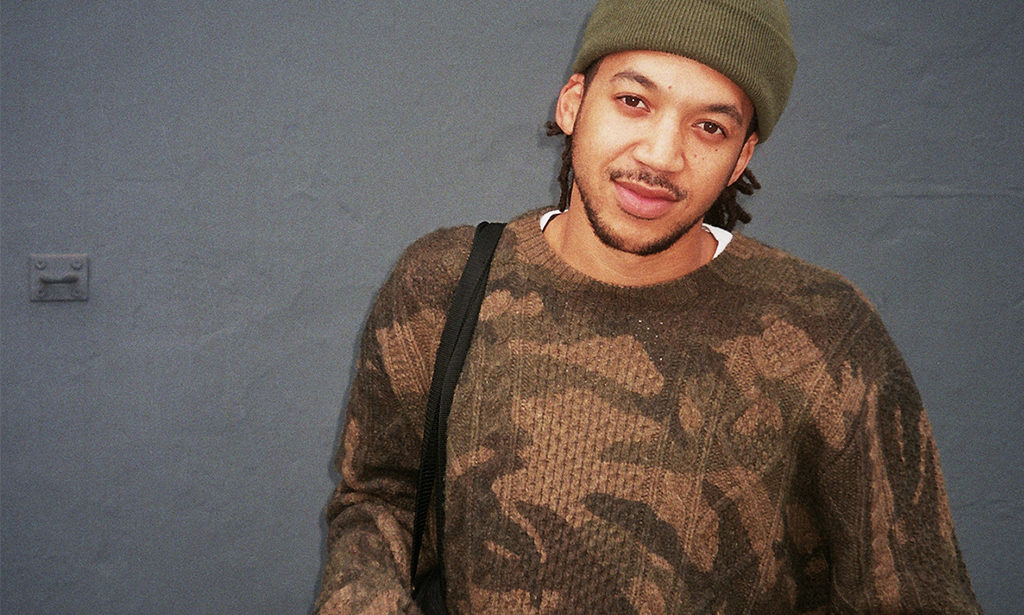 News
AudioActive is really pleased to announce a new series highlighting the importance and influence of Black people on community, music and culture in Brighton & Hove.
Launching for Black History Month 2020 and continuing with interviews every month, we're keen to hear the perspectives of various figures in the city across music, art, youth work and beyond. Our series starts with Rob Brown, an artist manager and creative producer who has worked with some notable talent in the city, including the likes of Frankie Stew & Harvey Gunn.
Rob 'Bobby' Brown, told us about his experience growing up as a mixed-race person in Brighton & Hove, his gratitude for youth services and how he is now doing some youth work himself.
AA: First off, tell us about your work?
RB: I'm an artist manager first and foremost. I also see myself as a creative producer in that I've worked across events, exhibitions, merchandise, as well as on radio with Platform B. I also do youth work with The Hangleton & Knoll Project.
AA: What was your experience like growing up in Brighton?
RB: Strange. When I first came to Brighton I was 8 years old. It was a white-dominated space and I definitely felt like I had to make noise to cut through or I felt alienated in certain environments. Schooling was very difficult, I was expelled from school in year 9, had a year out and went back in year 10. 
In a classroom environment, I would bounce off the walls and always ask questions. If I didn't agree with something I'd let it be known – and in my eyes, I haven't changed that much! I remember challenging Black History and the way it was taught. I was the most engaged, but it was deemed disruptive. Now, I'm going into schools, speaking about my experiences growing up and my less traditional career path.
https://www.instagram.com/p/CGkNn_nlrGW/
AA: Tell us about some of the mentors you've had over the years…
RB: Jo Bates was a real godsend for me. I only reconnected with her for the first time recently and when I saw her I burst into tears. I was overwhelmed. She changed the course of where I was going. Matt Weston is someone who also believed in me from a very young age as well, Matt got me two years worth of office space through a programme called Somewhereto__. Through youth offending, I got put in touch with Jo and she got me some funding from O2 Think Big for a Digital Camera. Jo Bates could ask me for anything. I feel completely indebted to her.
I'm someone who has come through youth services. When you think about all the cuts that have been made since then in the last five or ten years, it's scary how people could be slipping through the net.
I've since had some other big-name Mentors throughout my music career, working with the likes of Island Record Boss Darcus Beese, Tinie Tempah Manager and Disturbing London Founder Dumi Oburota and Dave's Manager Benny Scarrs. Another person who had a big impact on me was Ben Ryan, Managing director of Signifier, someone who bridges the cultural and economic gap between commercial media, the arts and People of Colour communities.
AA: Were there any mentors within your friendship group growing up? 
RB: My peer group very much gravitated towards each other based on identity and lived experience. Similar home lives, single-parent backgrounds, mixed-race, black, we all gravitated toward each other and even challenged each other. There were always people amongst us who were very 'go and get it' – people like Ceezlin at that time who had a dynamism to him, Hizzle who went on to do big things in drum n bass and tour the world.  Jordan Stephens and Harley (Rizzle Kicks), what they did and aspired to do, I see them as trailblazers. They went to Brit and did stuff in a formulaic way but Jordan went to my school, being so close to that and seeing that it could be done was important for me.
AA: What are some current projects you have ongoing?
RB: I'm now getting pulled into conversations at a council level. I've been part of the Cultural Recovery conversation in Brighton which for me has been really interesting. The arts and culture section in Brighton is very… upper-middle-class and representative of Brighton's residents.. .there's no-one really below 35, and very few People of Colour.
I feel like I'm infiltrating, but it shouldn't feel like that. I feel like the door needs to be knocked down so it's opened up and some of my peers can come through. I'm surrounded by incredible creatives that don't seem to be able to able to access Brighton's arts and cultural pot.
This is in addition to my Artist Management – with which I'm currently working on Projects with Karl Benjamin & Frankie Stew and Harvey Gunn, plus some youth work with the Hangleton and Knoll project. 
---
Follow Rob Brown on Instagram via @btsbobby