Id
a

V

a

llens to pl

a

y Brighton R

a

cecourse for R

a

g'n'Bone M

a

n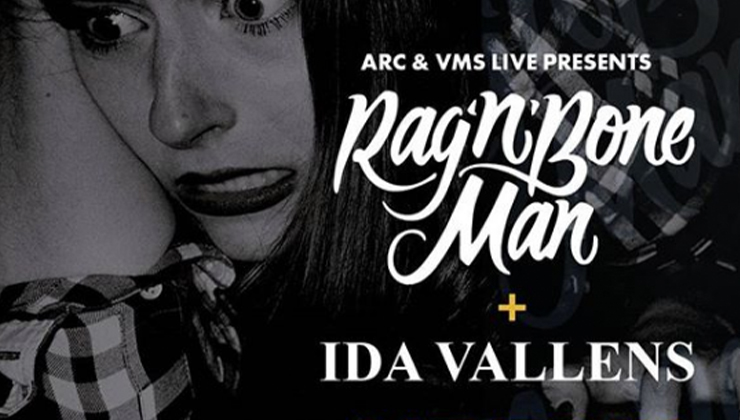 News
We handpicked her as one of two rising stars for  'Emerge' our artist development initiative and now Worthing's supple-voiced soloist Ida Vallens has been chosen to open for Brit award-winning Rag'N'Bone Man at his mammoth upcoming Brighton Racecourse homecoming show – in front of a 6000-strong audience – along with Maverick Sabre on Saturday 27th July.
http://https://www.youtube.com/watch?v=QzsnFZtR-8c
It's esteemed company, for sure, but then Vallens has earned her place on that stage. Just turn your attention to her latest filmic missive – Mt. Whitney Motel – and you'll soon be fixated. Ida crafts a shadowy tale of one Jane Doe, an unidentified sex worker who's suffered at the hands of domestic abuse and fallen foul to addiction, only to be murdered in her hotel room, the narrative delivered over eerie piano keys and glacial lo-fi trip-pop beats. 
As Ida evokes imagery of "eskimo kisses to this snow white hell" it's clear hers is a unique, fearless – and utterly arresting – kind of alchemy. Take in her equally entrancing vocal cameo (as Mei) on Hatter's silky urban cut Kingpin – also featuring fellow Emerge/AudioActive alumnus Phonetic – for yet more vindication. They're fast racking up plays in the thousands.
With over 1 million streams on Spotify in under a year, endorsement from Mixmag – and at just 19 years old, Vallens is fast becoming one of the brightest lights of the south coast's booming urban scene. Expect hypnotic songs, a bit of freestyle poetry and a compelling presence. 
Take it from us, it's going to be one of those "I was there" moments. Make sure you're one of the 6000.
"Ida lays down a haunting performance, supported by heavy lyrical content and layered softly over a bed of lightly played piano keys… While it's rare for artists to deliver real content that seems to fall more in political and news headlines, Ida is going there." EARMILK
"Inspired by David Lynch films, stories of the occult and literature, Ida crafts dark and ethereal electronic pop music that is truly in a lane of it's own." VENT
"This latest release proves to be one of her most eerie and heart breaking to date." SPINDLE Track Of The Week
Listen to Mt. Whitney Motel here – https://www.youtube.com/watch?v=QInW54XqDy4
Ida Vallen's Soundcloud – https://soundcloud.com/idavallens
Hatter – Kingpin (feat Mei & Phonetic) – https://www.youtube.com/watch?v=cBNl727Aetg
Ida Vallens supports Rag N' Bone Man on Saturday 27th July, Brighton Racecourse.
Buy tickets here: https://www.brighton-racecourse.co.uk/whats-on/rag-n-bone-man-live" 

The Emerge artist development programme is supported with funding from PRS Foundation and Arts Council England National Lottery Grants 
[/mmtl-text][/mmtl-col][/mmtl-row]