Room to R
a

nt sessions

a

re now running in E

a

stbourne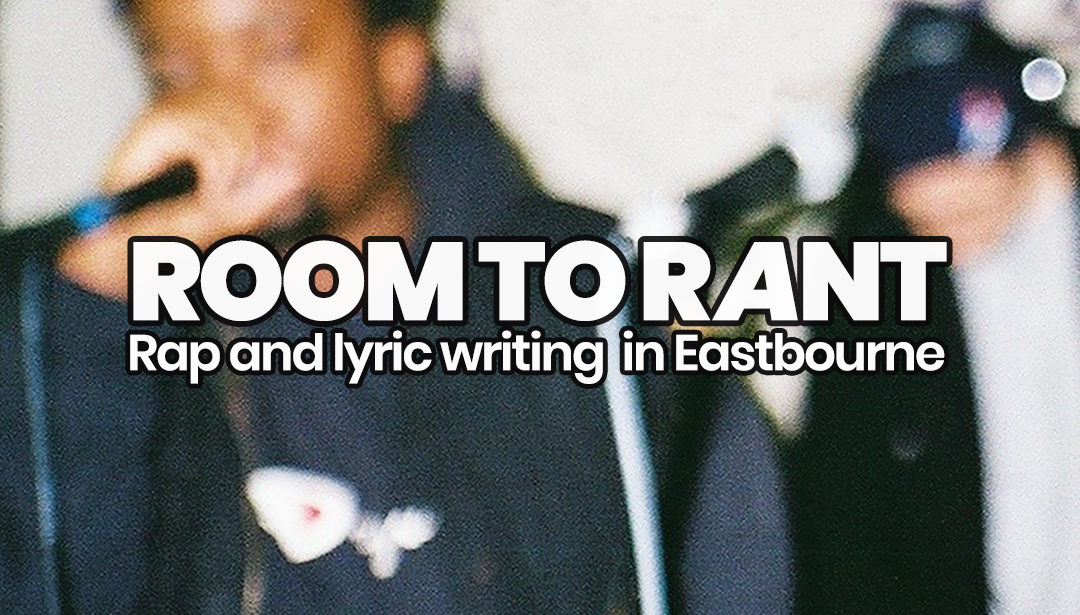 News
Room to Rant, AudioActive's rap and spoken word initiative to combat mental health issues amongst young men, has launched in Eastbourne.
Room to Rant Eastbourne runs from 6.30 pm until 8.30 pm on Monday evenings at Printer's Playhouse ( 49A Grove Rd, Eastbourne BN21 4TX). The sessions are completely free to attend and open to all aged 12-25 who identify as men, non-binary or gender variant individuals.
Providing a space for young people to get stuff off their chest, Room to Rant is now running weekly in Crawley, Eastbourne, Worthing and Brighton, where it has been a regular fixture for over three years. The workshops are led by professional musicians and rappers from the local area who are keen to share their knowledge and listen to all who attend the relaxed weekly sessions.
Room to Rant is funded by Comic Relief and has received acclaim from the likes of our charity patron, Rag'n'Bone, BBC Radio One and Wordplay Magazine for its work with young people across Sussex. If you or someone you know might be interested in signing up for a Room to Rant session, fill out the below and we'll get in touch.