The Pr
a

ctice Sp

a

ce

a

t Botteg

a

Rooms is Reopen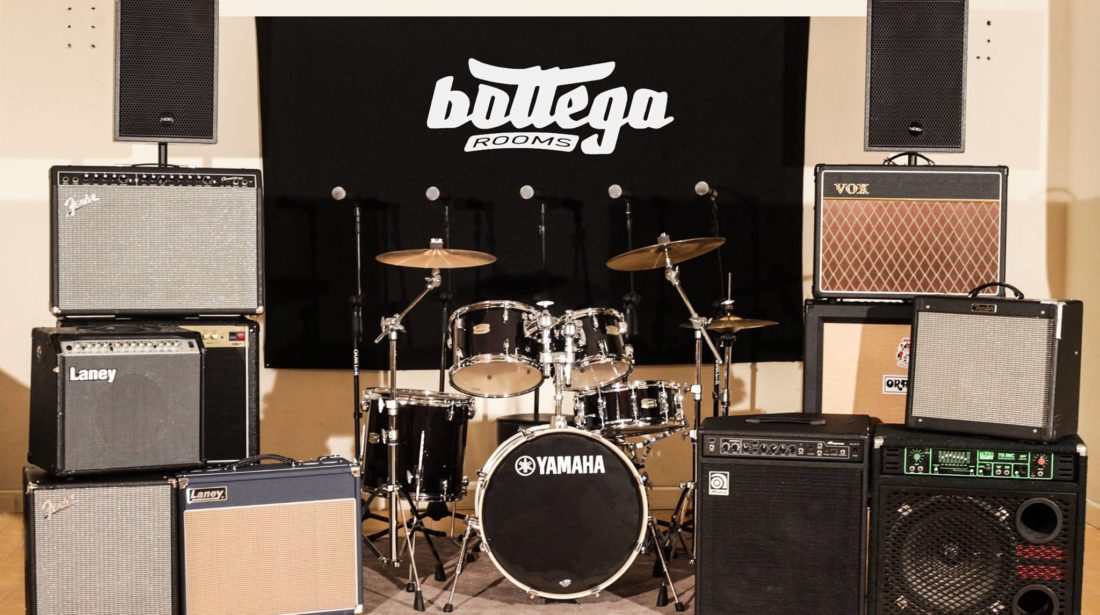 News
There's good news for Brighton artists, as Bottega Rooms is now partly back open.
The Practice Space is now available for bookings for artists and bands looking to practice or record, with special measures being taken to ensure the safety of visitors and staff aligned with government guidelines on COVID-19. Newly fitted hand sanitiser stations, disinfected cleaning between sessions and staggered online bookings are just some of the new additions down at Bottega, where QM Records and AudioActive opened partly for business once again as of July 20th.
https://www.instagram.com/p/CC06Z84n3v6/
Face masks must be worn in all corridors and the communal spaces are currently closed. Anyone visiting the studios will also be asked to sign in and out in order to keep tabs on who has been through the facilities.
AudioActive's regular group sessions are still continuing online and you can find further information about this here. To book studio time at Bottega Rooms, visit the new online system here.