W
a

TCH: Wh

a

t does

a

rtist Development look like in lockdown?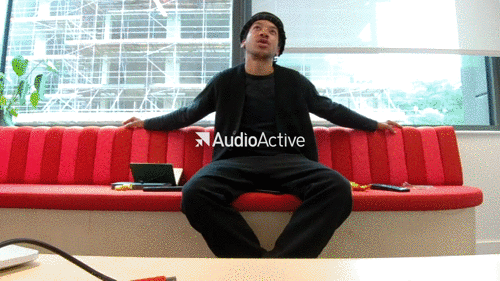 Events, News
Like everyone else, our hard work has not stopped during Covid-19 as we try and make sense of what people are calling the 'new normal.'
Our EMERGE project is about supporting emerging artists through whatever challenges they may be faced with in their pursuit of the music industry and while not many people saw the lockdown coming, it's time to react to it. We recently hosted a Zoom panel talk with several talented individuals from different corners of the industry, as we consider what next for artists and artist development in the current climate.
Watch the full panel talk here:
Emerge is a PRS Foundation Talent Development Partner in association with Youth Music.
---
Who's On The Panel?
Phonetic (artist)
One of the artists funded by Emerge, Phonetic's mastering her craft ahead of some major releases.
Bklava (artist)
The London-Brighton DJ, singer and artist has been busy with new releases during lockdown, as well as regular radio shows for the likes of Platform B and Rinse.
Chris Headcount (record label manager)
Chief of Brighton indy label Headcount Records, 'Chris Headcount' will be giving his perspective for the future of the music industry during and beyond COVID-19.
Rob Brown (manager / A&R)
Having worked with Celeste, Frankie Stew & Harvey Gunn and more, Bobby will give us insight from the business side of the music industry.
Osoje Eigbadon (The Brighton Cypher)
Osoje runs a platform for emerging talent himself, so how has lockdown affected his work and how will it continue?