How To… Mix & M
a

ster (Free Online M

a

stercl

a

ss)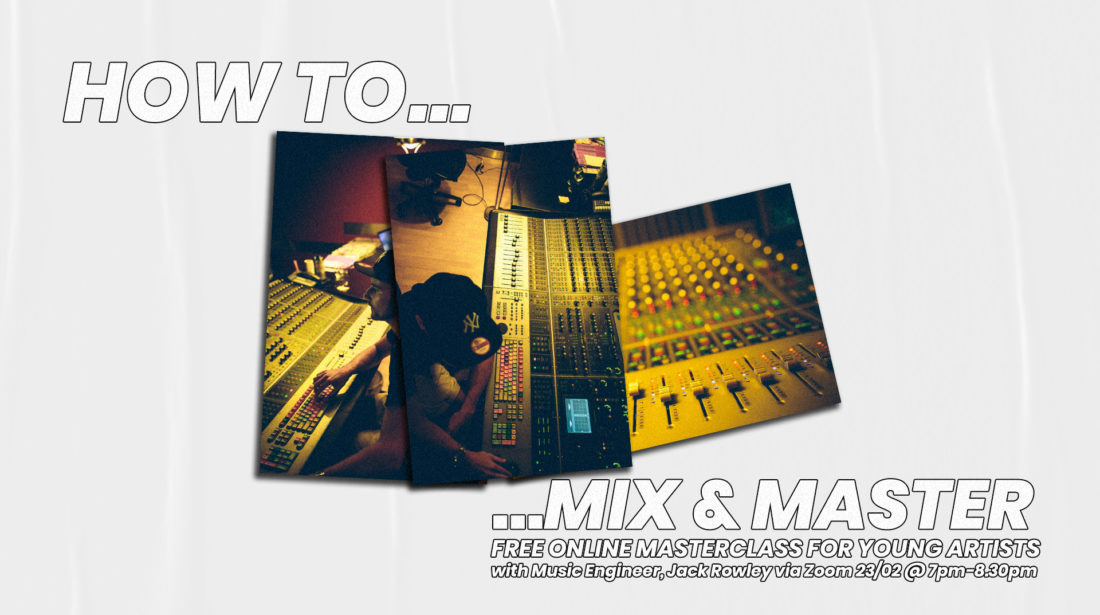 News
As part of a new online series, AudioActive hosted an online masterclass on how to mix and master.
Hosted by experienced music engineer Jack Rowley, the free to join webinar is open to all young artists who are looking to learn more about this crucial stage in the process of music-making. A skill that can make a huge difference to the overall impact of your music, learning the art of mixing and mastering tends to be something that is hard to access, so we're delighted to be able to open the opportunity up to all.
How To… Mix & Master took place on Tuesday 23rd February, but the online session is now available to view for playback.
Sign-up for more AudioActive sessions here.